Out of Shadows now in Paperback
Posted by: N.J. Walters
2013-05-22 -
Out of Shadows is now available in PAPERBACK from Ellora's Cave Publishing.
A mythical legend draws Dovina Horne to Sleepy Hollow. She believes the horseman is only a myth until she's threatened by a horse and rider. Only the sudden appearance of a man with a sword saves her from the horseman's wrath.
An immortal warrior of the Shadow Realm, Hadeon's mission is to protect Dovina at all costs. But when the final battle comes, they must use all that is between them if they hope to survive.
New 1Night Stand Story! Crow Magic by Mary Quast
Posted by: Decadent Publishing
2013-05-22 -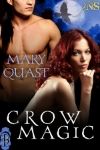 Crow Magic


by Mary Quast




Lucy Richards is tired of being timid around men. Hoping to overcome her fears and feel like a real woman, she turns to Madame Eve to find a man who will fulfill that goal. Eve arranges a one-night stand with a handsome Shawnee shaman who will teach Lucy to use her womanly power and take her to unimaginable heights.



Shape shifter Seth Crowe is a Keeper of the Spiritual Law who carries souls from darkness to light, and enjoys using his body to accomplish his magic.



Tucked away in the Castillo Poconos Resort, Seth helps Lucy find spiritual and sexual freedom, never dreaming he might find his own mate in the bargain.
.

New BDSM! The Governess and the Beast by Karyn Gerrard
Posted by: Decadent Publishing
2013-05-22 -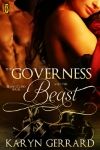 The Governess and the Beast


by Karyn Gerrard




Hiding secrets and a past she longs to forget, Hortense Jennings answers an ad for a governess and embarks on an adventure she did not expect.



Concealed in a gothic, crumbling manor on the edge of a North Sea cliff, Baron Simon Wolstenholme is hiding from life. Horribly scarred from battle wounds, he lives up to his name "The Beast of Stonecliff" in both appearance and attitude until he realizes how lonely he has become.



Simon propositions Hortense for a singular night of passion. Raging weather and storms of anger clash between a lonely man and a distrustful woman to reveal secret desires in an emotional crescendo. Can the Governess and the Beast find calm amid the storm and admit their true feelings, or will pride destroy the fairy tale before it begins?..
New Western, BDSM! Full Bloom by Bianca Sarble
Posted by: Decadent Publishing
2013-05-22 -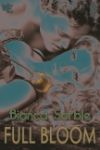 Full Bloom


by Bianca Sarble




Tash Hathaway has moved back to Freewill to open her own flower shop—Freewill Flower Garden. She is actively seeking a man to fill her Mr. Right vacancy and has even signed up to find him online. But when she finds duds instead of studs Cassi, Tash's best friend, convinces her to take a break and live a little, make some of her cowboy fantasies come true before settling down.



When his riding partner is injured, Nathan Davis goes home for a break from the PRCA circuit. He returns to find his life changing in ways he's not ready for. Nor does he expect the distraction of a beautiful small town girl who fulfills his wildest fantasies.



Tash and Nathan collide in a lust-filled bubble, but neither of them are prepared when things get serious. Can love come to full bloom between two people determined to have a temporary bit of fun?

New Erotic BDSM! Mergers & Acquisitions by Sorcha Mowbray
Posted by: Decadent Publishing
2013-05-21 -



Mergers & Acquisitions


by Sorcha Mowbray




Shannon Pearce is an acquisitions specialist who helps businesses buy other businesses. Her latest project has left her fantasizing about her provocative client. After closing the deal successfully, she is faced with another proposition of a very personal nature.



Dalton Granger can't get his very sexy acquisition specialist out of his head. For weeks he has been tormented by the idea of not only having her in his bed but also at his mercy. What Dom doesn't fantasize about a sensual, submissive woman? But, can she let go long enough to relax and give him the control he craves? If she does, will she dance along the edge of passion with him and push her own boundaries or cling to the power she's worked so long to gain?
New 1Night Stand Story! Trading Up by Mahalia Levey
Posted by: Decadent Publishing
2013-05-21 -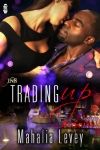 Trading Up


by Mahalia Levey




Camilla's deal breakers make finding a man to fit her wants, needs, and desires darn near impossible. For years she's been primped and primed to be the perfect political daughter, when all she really wants to do is let loose without her world collapsing. When a friend sends her Madam Eve's way, she grabs the opportunity to explore without being outed to the conservative watchdogs.


Jonah Dawson's career is heading for a change. His friends have dubbed him married to the military, and he can't deny that his focus has been off center. While they enjoy the pleasures of life and wives, he has nothing to come home to. When offered the chance for a 1NS, he signs up, unprepared for the exotic woman whose sweet exterior masks enticing sexuality.



Sensory deprivation and the natural freedom of anonymity launch unexpected sexual desires. Madame Eve's only request–Enjoy the sweetness of life and let the chips fall where they may–leaves this couple eager for an eye-opening experience that breaks all the rules.

A French Affair by Lucy Felthouse
Posted by: TRS Staff
2013-05-21 -
A French Affair by Lucy Felthouse
An erotic romance novella set in Northern France (and Paris!)
Sydney Tyler is renting a barn conversion in Northern France, planning to spend the fortnight getting some words down on her novel. Unfortunately, construction work in the other half of the building puts an end to her peace and quiet. Genuinely upset that the builders are going to disturb her, the property's handsome English owner, Harry Bay, offers to make it up to her. He's a little flirtatious, and after spotting his wedding ring, Sydney keeps him at arm's length. Sexy as he is, she has no intention of getting involved with a married man. But when Sydney learns the truth about Harry, will their mutual attraction spur them on to work through their emotional baggage and make this more than just a French affair?
New Release! Customer Satisfaction
Posted by: Cheryl Dragon
2013-05-19 - Lucky Springs #7 is out! Customer Satisfaction is available at Are, Amazon, Resplendence and coming to BN soon! http://www.resplendencepublishing.com/m8/577-978-1-60735-657-8--customer-satisfaction-lucky-springs-series-book-seven-by-cheryl-dragon.html
WIN A $75, $50 OR $25 AMAZON GIFT CARD IN THE UNLEASH RELEASE WEEK GIVEAWAY
Posted by: Felicity Heaton
2013-05-18 -

Unleash, the sixth book in the highly acclaimed Vampire Erotic Theatre romance series by Felicity Heaton is out now in ebook and paperback.
To celebrate the release, there is a fantastic international giveaway in progress where you could WIN a $75, $50 or $25 Amazon Gift Card as well as some fabulous signed book swag! Giveaway ends May 26th. Find all the details and ways to enter at my website: Click here to enter.
Unleash
by Felicity Heaton
A powerful vampire lost deep in his bloodlust, Snow is a savage animal, mindless with rage and a thirst for violence, and trapped with no hope of awakening from an endless nightmare... until a song draws him up from the abyss, restoring his sanity but leaving him haunted by the sweet feminine scent of lilies and snow, and fragmented familiar lyrics.

When the mysterious and beautiful songstress reappears in Snow's room at Vampirerotique, she awakens a fierce protective streak and stirs dark desires that drive him to claim her as his female, even when he knows his touch will destroy her innocence.

A single forbidden taste is all it takes to unleash emotions in Aurora that she shouldn't possess, tearing her between duty and desire, and luring her into surrendering to her wildfire passion and embracing hungers that burn so hotly they threaten to consume them both.

One act of kindness can lead to one thousand acts of sin though, each a black mark against the bearer's soul and another grain of sand that slips through an hourglass. The clock is ticking and time is almost up. Can beauty save the beast?

READ AN EXCERPT or BUY NOW





New Erotic Vampire Interracial Romance!
Posted by: Zenobia Renquist
2013-05-12 -
CREAM by Zenobia Renquist
She's entered a world where blood, sex, and cash rules everything around her.
An interracial romance between a wannabe-gangtsa vampire and a career-focused magic user who go from being the hunters to the hunted in an exciting new urban fantasy world.
Read the first full chapter online: http://drb1stchp.com/2013/05/cream-by-zenobia-renquist/
Buy Now:
Knots #3-Cuffed is Out Now!
Posted by: Celia Kyle
2013-05-11 -
Charlie has been without a Master for a few months and has spent that time settling into a life that doesn't depend on someone else. He still aches to submit, except after all this time, it's no longer a "have to" thing, but a "want to" thing. Well, until he walks into the tattoo shop Irons, and decides that the artist there belongs in the "bend me over and do evil things to me" column.

Troy's wolf is vibrating beneath his skin, growling, clawing, and snarling to get closer to sweet Charlie. He'd always seen the human man with his Master at the local mostly-werewolf BDSM club, Knots, and the sight excited him like nothing else. But it isn't until the man walks into his tattoo shop without a collar that he realizes why his beast howls when he catches sight of Charlie. The gentle, submissive human is his mate. After inking him, Troy is dying to make sure his man is cuffed and claimed. Forever.




Strands of Love now Available from Ellora's Cave
Posted by: N.J. Walters
2013-05-10 -
Strands of Love is now available from Ellora's Cave Publishing.
When Samantha Calloway finds two strangers on her land she doesn't believe their stories of magic tapestries and other worlds. But when she suddenly finds herself in Javara, she doesn't know what to believe. And when the tapestry transports them all back to her farm, Sam has a choice. She must decide if she will be true to her family and their legacy or if she will abandon it all for a chance at love.
New release: Lunar Exposure
Posted by: Shona Husk
2013-05-10 -
Bounty hunter Callen wants to capture Noga—a terrorist—both for the money and for revenge. But catching a criminal on the sensual resort of Decadent Moon without giving in to all the destination's sexual pleasures is harder than it seems. Haliday is the darling of the media, a socialite known as much for her casual relationships as she is for her charitable donations. No one knows she hunts down criminals. Lust and ambition clash, and Callen and Haliday will have to find a way to work together, despite the distraction of their passionate bond. To succeed they must trust each other, something neither Callen nor Haliday is willing to do. Ellora's Cave | Kindle | Barnes & Noble