Pippa's Fantasy by Donna Gallagher
Posted by: TRS Staff
2014-04-17 -
Pippa's Fantasy by Donna Gallagher
Book four in the League of Love Series
What's a girl to do when her fantasy is within reach? Grab it with both hands, of course—then try to live with the consequences.
He was her childhood crush, her fantasy man. Pippa spent her teenage years surrounded by players from the Sydney Jets rugby league team, the fit and muscular bodies that made up the team her father used to coach an ever-present part of her formative years. But he is the only one of that group of high-profile men who has ever caught her interest. From the moment Pippa first set eyes on the handsome future star, he owned her heart. Mitchell 'the Rookie' Harris sauntered into her life and nothing has been the same since.
The problem for Pippa becomes twofold when she meets Rook again after years apart. Now there is the moral dilemma that, as she is signing on as physiotherapist for the Jets team in a few days, she is fully aware of the 'no fraternisation' rule. But then there's the reality that her heartthrob of so many years and dreams has no clue who she is, doesn't recognise her as the young girl whose heart he crushed years before when he refused her naïve advances. He wants her, and this could be her only chance to finally get Rook out of her system once and for all.
Now Pippa must decide, and quickly, whether to risk everything she's worked for. Will living her fantasy be worth the inevitable fallout? Amazon Review: "I absolutely love both Rook and Pippa, thrilled to read their story."
Amazon Review: "The emotional aspect had me in tears. I was constantly eager to read the next paragraph and I adored the HEA"
The new Hearts Haven Easter Collection by Tanya Stowe available April 14 from Pelican Book Group!
Posted by: TRS Staff
2014-04-16 -
The new Hearts Haven Easter Collection by Tanya Stowe available April 14 from Pelican Book Group!
Just outside the fictional town of Angel Falls, Texas, Heart's Haven nestles right up against the beautiful Angelina National Forest. According to legend, the pretty little piece of land is a gateway to love. It's also rumored to be a favorite hangout for angels. Lots of folks are convinced that the owner, confirmed bachelor Andrew Hart, not only sees these heavenly creatures, but carries on conversations with them. Just a myth, of course. Pure legend. Or is it?
Lord Heartless by Tessa Berkley
Posted by: TRS Staff
2014-04-16 -
Lord Heartless by Tessa Berkley
An arranged marriage may be the death of Lord Landon Montague, a man who earned his rude moniker, Lord Heartless, through the distaste of the Ton. When he makes plans to collect on a debt from Lord Charles Gilbert by foreclosing on Holly Grove, Gilbert commits suicide. Only then does Lord Montague learn that Lord Gilbert has left a nineteen-year-old daughter, Juliet, at his mercy.
Lady Juliet Gilbert suffered the stigma of suicide as best she could. But losing her home and the servants who raised her and stood by through her father's drinking would be the last straw. Unable to secure a position, Lord Montague's offer of marriage gives her hope. All she must do is produce an heir. But arriving at Broadmoor proves more taxing than she anticipated for her dark Lord already holds an heir conceived out of wedlock.
Will this doom any hope of finding happiness and label him forever Lord Heartless, or will London's society have its last laugh on Shakespeare when Montague wins his fair Juliet?
New Release
Posted by: Charity Parkerson
2014-04-16 -
Unsurpassed by Charity Parkerson Book 1 in the No Rival series Aubree is infatuated with two men, Max and Ryan. The two former Marines have been her close friends ever since she made her first misguided attempt at joining their kickboxing classes. When the pair invites her to join them at a weekend party thrown by Drew, a famous MMA champion, she has no idea what they have in mind. After spending one hot ménage night with the pair, Aubree learns the men's intentions are not all about her. Feeling betrayed, Aubree turns to Drew who is also tugging at her heart. She must choose between the two men who have been the center of her fantasies, and the one man who could make all her dreams come true. Inside Scoop: This sexy tale includes a ménage and male/male encounters that may leave you wishing for an alpha male fighter of your own. A Romantica contemporary erotic romance from Ellora's Cave



Reyn's Redemption by Beth Cornelison
Posted by: TRS Staff
2014-04-15 -
Reyn's Redemption by Beth Cornelison
When fireman Reyn Erikson returns to the Louisiana town that branded him a killer, he encounters two flashpoints: his grandmother's plea to investigate his mother's death. And sexy Olivia Crenshaw. As Reyn and Olivia search for answers, they fight a sizzling attraction and a killer who's come out of hiding….
"Beth Cornelison wows her readers with her titillating story line/plot with this tense, edge of your seat, page turning thriller. She is a wonderful storyteller as is evident in her edgy, descriptive, flowing dialogue. Her exceptional characters… jump from the pages screaming 'Read Me'." — Larkspur, Long and Short Reviews
"Beth Cornelison shined in this book Reyn's Redemption and made it a favorite for this reviewer. Beth Cornelison definitely knows about suspense, romance and passion making Reyn's Redemption highly recommended by this reviewer. Loved it. Rated 5 Ravens by Lena!— BlackRaven's Reviews
Stalking You by Tara Fox Hall
Posted by: TRS Staff
2014-04-15 -
Stalking You by Tara Fox Hall
A woman on the run from the man who killed her family stops, against her better judgment, to lose herself in a night of passion. When her stalker finds them, the hunter becomes the hunted.
Forgotten Past by Mary Alford
Posted by: TRS Staff
2014-04-15 -
Forgotten Past by Mary Alford
Faith McKenzie was the only survivor of a brutal home invasion. Viciously attacked and left for dead, Faith can't remember anything about that night—including the identity of the killer. All she knows is that he's stalking her from every place she flees and has tracked her to a small Maine island. Her neighbor, private investigator and security specialist JT Wyatt, rescues her twice. Now JT is insisting on the whole story—a story that Faith can't remember. Desperate to feel safe, Faith puts her trust in the handsome P.I. Yet a killer is dead set on ensuring that Faith's memory never returns.
Buy it today!
Wolf at the Door is out Today!
Posted by: N.J. Walters
2014-04-15 -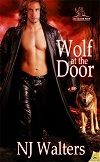 WOLF AT THE DOOR is now available from Samhain Publishing.
Gwendolyn Jones writes about the paranormal but she doesn't believe in it until late one night two werewolves comes knocking at her door.
They kidnap her but she quickly comes to realize they are actually protecting her, especially alpha wolf, Jacque La Forge. The chemistry between them is off the charts, but there is one major problem. She's human and he's a werewolf. If that wasn't enough to deal with, his father and former pack is trying to kill her.
Goddess of the Hunt by Becky Flade
Posted by: TRS Staff
2014-04-15 -
Goddess of the Hunt by Becky Flade
Codename Diana
CIA field agent Paige Aster hides a cunning intelligence and lethal skill behind a mask of golden beauty. It serves her well as she moves from one undercover assignment to the next.
Current Mission
Retrieve a stolen United States military defense program from a terrorist cell in Dublin, Ireland, before they trade it to Islamic extremists in exchange for munitions. Her only back up on this time-sensitive mission is a deeply embedded MI-6 operative.
Her Asset
Eoin Fitzpatrick has sacrificed everyone he holds dear to bring these terrorists to justice. He'll sacrifice Diana, too, if she threatens to compromise his mission or his cover. He has orders to do just that – his agency is only doing hers a favor.
Compromised?
Paige expects danger, but welcomes passion—taking her pleasure where and when it's offered. She's not prepared for the effect Eoin has on her. Or what happens when she surrenders to him—Paige burns for Eoin but will he leave her burned…
"There is a whole lot of story in these pages and I'm left wanting to know what happens next. With a few twists and turns that I didn't see coming, Ms. Flade had me intrigued from the get go. Not for the faint of heart where sex is concerned, Goddess of the Hunt will take you on a thrill ride." ~Reviewed by C. Kloscak
Heartstrings by Sara Walter Ellwood
Posted by: TRS Staff
2014-04-14 -
Heartstrings by Sara Walter Ellwood
He's determined to set things right, no matter the cost.
The last person Abby Crawford wants to face down is country music superstar Seth Kendall. Last time she did, she flat-out lied so he'd go to Nashville without her. She's never understood why their mutual best friend proposed, but she went with it so her baby wouldn't be fatherless. Now she's a divorced mother of a teenager, and secretly Seth's biggest fan.
Seth is home in McAllister, Texas for his father's funeral…and a chance to meet the daughter he's never known. He's willing to face the music of his own making and admit he's known about his little girl all along. For fifteen years he's kept his distance because Abby told him to follow his dreams without her, insisting she didn't love him. But now he won't leave until he knows his daughter and she knows him, even if it means facing the woman who broke his heart for good.
Confessing she's lied about her daughter's paternity all these years won't be easy for Abby, especially with her ex blackmailing her to keep the secret. And Seth doesn't know the hardest truth of all: Every love song he plays on his guitar still plucks her heartstrings.
"Its well written and…a great story that's more than just a gentle romance but has angst and emotions in and lots of twists to keep reader wondering what's going to come out next. All the endings tie in neatly – I hate books where I'm left wondering "yes, but what happened about …." Sara doesn't do that – she lets all the plots merge and become part of the whole with us learning what was behind the deceptions and motives of the major players…" 4 Star review at Jeannie Zelos Book Reviews
"This was indeed a well written, well edited book. In the end, it was worth all the anxiety, the surprises, The pleasure, the sadness, the joy, the disappointment and the anger I felt as I read. This is not just a book for cowboy lovers like me. This is a book for anyone who has loved someone and hoped and prayed for a second chance to be the person they want to be. What else can I tell you but you need to read this book and let it play on your heartstrings. ;) 5/5 Stars (I'd give it more if I could!) and 4/5 Flames!…" 5 Star review at Sniffer Walk Books
"Great Scandal…Great Romance…GREAT "Ahem" ….and a whole lot more to enjoy. HEARTSTRINGS is like your favorite TV Series…you just want more more more! I encourage you all to give it a read…especially my NASHVILLE Fans out there!!" 4 Star review at A Tasty Read Book Reviews
"It is all about trust and repair. It will reveal so many darn secrets you will actually gasp out loud! I pretty much guarantee it! Aside from the family secrets and his Mom, who he never really knew, committing suicide, Seth has more in store. The confessions and scandalous behavior involving Mike, the sheriff will blow you away. I really mean it is a big must read!" 5 Star review at Reading Renee
"I really enjoyed this book and have always been a closet rockstar reader! Seth is complicated. I liked him but at the same time I hated him. Life is never easy and he took the coward's way out for a very long time.
Abby has always felt the pain of not fitting in and she made some touch choices at a young age. You can't fault her for following her heart and doing what she thought was right. I have to say that I had no idea the twists and turns this story was going to take! Mike was not the man that we all thought he was going to be.
Love a good rockstar story and this one is a keeper!" 4 Star review at Romancebookworm's Reviews
"The love story between these two was phenomenal. They had chemistry, sexual attraction, and a troubled past. It has all the basic ingredients for a good read. Then you throw in a blackmailing ex-husband, a superstar ex-girlfriend, and more lies and secrets than you can count and you have yourself a 4 star book! I loved every second of this read. Yes at times I was frustrated and mad. But I love when an author is able to pull that kind of emotion out of me. I highly recommend this book to anyone who is looking for a book that has humor, drama, lies, love, betrayal and really hot sex!…" 4 Star review at The Little Black Book Blog
"Heartstrings is full of emotion, heartbreak, lies, and deception. The characters were well rounded and I fell in love with Seth, Abby, and Emily. I laughed, I cried, I got angry, and this story took me on a wild ride that tugged on my own heartsrings. I couldn't put it down! Heartsrings is highly recommended from this reviewer! Who doesn't love a good second chance story filled with music, laughter, and love?…" 5 Star review at Storm Goddess Book Reviews and More
All the latest happenings >>
---
---

Visit eNovel Authors at Work to find Great Books by Talented New Writers, Plus Some of Your Favorite Best Selling Authors.
---

What's an impoverished aristocrat to do when a beautiful heiress asks him to marry her?
---

Stories about cowboys and the women strong enough to love them. Â Now at a lower price! Everywhere ebooks are sold.
---

Lose yourself in the dark writing world of award-nominated, best selling paranormal author, Dawné Dominique.
---

Lori J Gordon Putting the Suspense in Romance.
---
---
---
---

Rafflecopter is Live NOW for early entries.
---
---

Will Claire survive to be with the man who has finally broken down her barriers and captured her heart?
---

We're your secret helper! Premade book covers, eBook formatting, and graphic design.
---

12 Hunky Alpha Males, 10 Bestselling Authors, 10 Sexy Stories. Immerse yourself in the alpha male experience!
---
---
---

One New Orleans' tattoo shop. Eight ALL NEW stories about resolutions, kink, love and ink. Let the good times roll!
---

During the full moon, a killer stalks for prey amongst the shifters. Tempers rise, lust explodes, and one woman is the center of it all.
---
---
This week's 5 Heart Sweetheart...
"This one is a delight on every level. The writing is first rate, humorous, often sweet with some gritty moments you don't expect. Characterized as a romance, the true story is the very real, loving relationship between Wiley and his adorable son Noah. Even then it's so much more than that. It's about devotion, being true to who you are, and realizing what's important in life. I wasn't sure what to expect, but I knew I wanted to read this book solely from the enticing title. The characterization is on point, especially in regard to Wiley. He carries this story from start to finish. He is unforgettable and to be honest, I don't want to forget him. Wiley stole my heart, took my breath away with every word. One of the strongest, most inspiring characters I've read in a long time. I loved sweet little Noah too. What a precious boy. The supporting characters are a hoot in all their righteous glory. The book is filled with lots of southern wit and charm. I was raised in the south so I enjoyed the humor and cringed at the blatant behavior by some of the characters. As for the romance, my first impression of Jackson as a love interest for Wiley was lukewarm at best. I warmed to him eventually because with all his faults, deep down, he is a good man.
In retrospect, I thought some issues within the story are over simplified, tied up a little too neatly. Given the overall scope of the book it's a minor observation. The ending is the icing on the cake. I highly recommend you read this book soon." - Beverly
Our vote will be back next week. Thank you!
---
---
---
Seducing Liselle
Marie E. Blossom
contemporary, romance, rubenesque
Publisher: Evernight Publishing
ISBN: 9781771303217
Price: $3.99
Book length: novella
Release date: March 14, 2013
Available formats: epub, html, pdf, prc

Liselle isn't looking for a hero, especially not at the ripe old age of forty-three, but when John saves her from a blizzard, she can't help falling just a little bit in love. He's sexy, strong, and ex-military, with a sassy niece and four older sisters who clearly adore him. Even so, looks alone aren't enough to convince her that he can be trusted. After all, her brother and father tormented her for years—she knows better than to think a man can make her happy. When John comes to her rescue, will she let old habits rule? Or will she let him heat her up and melt the fear in her heart?
Read an excerpt:
http://marieeblossom.com/books/seducing-liselle/seducing-liselle-excerpt/
Visit the author on the web: http://marieeblossom.com/
---

Fill your future with Desire
---

Romance, Excitement, Adventure from the Old West to Regency England.
---



Lorrie Farrelly

When nobody knows what to do with a troubled, damaged kid, it's time to call Elizabeth Driscoll. A wary, vulnerable, unusually intuitive young woman, Libby has a knack for helping children others have given up on.

Certainly nobody knows what to do with Tommy Madden, least of all his fiercely devoted guardian, Seattle Police Detective J.D. McCammon. McCammon believes the autistic little boy witnessed a double murder: his mother and his father, the city's District Attorney. J.D. is determined to help and protect Tommy at all costs, and somehow, find a way to communicate with him.
---
---
---

Four short stories and one novella by L.K. Campbell
---
Kenneth Hailey, an uptight, conservative mathematician, believes he's in control. After all, every problem can be solved in a deliberate and logical manner. Even love. When his fiancée dumps him for his best friend, he leaves Manhattan for the West Coast. What better place to forget his past. It's 1967, and San Francisco is the place to turn on, tune in and drop out.

But is he ready for Rose Red?

Rose Red, a free-spirited flower child, challenges Kenneth, thrusting him into her world of love-ins, protest rallies and rock concerts. Kenneth finds himself falling down a rabbit hole, hanging on for dear life.

Old habits die hard, and he retreats, but Rose Red has other plans for him.
---

Mystery, intrigue, and romance--it's all here!
---

Will her dangerous gamble pay off? Raunchy Regency Romp short-listed for a 2012 Australian Romance Readers' Award.
---

To protect his family's ranch, he must rely upon a woman his family destroyed.
---
Martha O'Sullivan

Lindsay Foster has convinced herself that marrying Paul Webster is the right thing to do. But she and Brian Rembrandt have some unfinished business. And Brian never met a rule, or a woman, that couldn't be broken. So when Lindsay won't come to him, he goes to her. But this love triangle has an extra side. And even Brian is no match for what happens next.
---

www.jennifermuellerbooks.com
---

How-to Blog for Writers of Erotic Romance and Erotica - Tips on Writing, Publishing, Promoting, Markets, Writing Books & More!
---
Melanie Atkins

Sienna Wright has it all: an exciting career, a handsome husband who is an ADA, and two beautiful step-children... until a vicious murderer takes all away and sends her tumbling into a terrifying black abyss.

Detective Nate Lincoln's job is his life, and he jumps at the chance to reclaim his gun and badge once the department reinstates him after a long suspension. His first order of business is to solve the murders of Jeff Wright and his two children, a case that fell through the cracks.
---
---

Will a 1Night Stand with her husband lead to love?
---

Funny, unique, witty & smart - the romantic comedy is back! --Edie Ramer, author of Stardust Miracle
---
Andrea Parnell

My Only Desire, a Western Historical Romance by Andrea Parnell has it all, action, adventure and an unlikely love story. Ms. Parnell is the award winning author of ten novels which have had a frequent presence on Amazon's bestseller lists. My Only Desire is one of a trio of Guns and Garters Western Romance novels from Ms. Parnell in which she skillfully weaves suspense and romance into tales featuring atypical women of the west who turn calamity into triumph and live life on their own terms.

My Only Desire features one such woman. After tragedy blows Sunny Harlowe's world apart, she leaves her old life behind, straps on a six-shooter and becomes the most notorious bounty hunter in California -- a gun-toting, flashing-eyed beauty who can out-shoot and out-ride any man... even a seductive silken-tongued rogue like Price Ramsey. Never mind that he's the handsomest devil this side of the Rockies -- Sunny has been hired to bring him in...dead or alive!
---
---

www.amberquill.com
---

www.dreamspinnerpress.com
---
Brady Fitzpatrick has spent a decade burying the pain of a broken heart while working for SIEGE, an information-gathering spy agency. That it kept him away from his family as well as his best friend Molly has been an unfortunate side effect. But when his brother, also an agent, is killed during a foreign op, Brady is drawn into a web of intrigue that threatens the lives of everyone he loves...

Molly Byrnes has loved Brady forever. As his best friend and a de facto member of the Fitzpatrick family, she holds them together in their crushing grief. But as a member SIEGE's ground team, she doesn't buy the official line about Brady's brother's "accidental" death and launches her own investigation -- only to uncover a shocking secret that she and Brady must get to the bottom of before their target finds them.
---
---
---
---
Ju Ephraime finds passion on the lush island of Martinique in this steamy romance. Twenty-six year-old Daphne Cohen's life is closed off, hiding behind an introverted personality to keep from expressing her true self and exploring the depths of what she truly desires. With very few friends and having only slept with three men in her life, she believes man number three is the one... until she finds out he's been sleeping around.

Fleeing to Martinique to do some soul searching about her past, she meets her future: Wolfe LaCasse, a devastatingly handsome and sensuous Creole. He takes her on a passionate journey whose fire burns too hot for Daphne and she flees the island before getting burned. The problem is, she can't forget the state of ecstasy she experienced in his arms. Can she risk everything and, for the first time in her life, follow her heart and return to the island?
---

A single act of infidelity - a lifetime of forgiveness
---

www.wildchildpublishing.com
---

www.freyasbower.com
---
When we are inexplicably drawn to love and a particular place, is it coincidence, or something more?

Rich in history, mystery and foreshadow, "A Portal in Time" is an intertwined story of two lives set in different time periods in California's hauntingly beautiful, Carmel-by-the-Sea on the Monterey Peninsula. The words and actions of the vibrant characters in this mysterious historical fiction story fit seamlessly together, bridging the time frames like pieces of a puzzle that keep the reader in suspense until the very last page.
---

Every book is first judged by its cover. What do you want yours to say?
---

Download three fantastic FREE paranormal romance ebooks and discover three amazing new worlds that will have you hooked.
---
---

Irresistible stories of physical passion and undying love from contemporary romance to far worlds and the paranormal.
---

Umbral Press - Stories from Shadowed Places. http://www.umbralpress.com
---
---
Join The Romance Studio at Yahoo Groups:
---
Join The Romance Studio BLUE at Yahoo Groups:
---
Join The Rainbow Studio at Yahoo Groups:
---
Awards
---
We proudly support...
---
Our friends
---
Official Review Site for:
---
Join the Web Ring!
Powered By Ringsurf
Yes, all the links like next 5, random, etc are gone. It's a new format to the web ring from Ring Surf. Just join and ad the code given your romance genre related web site, blog, MySpace, etc.
Who can join? Anyone who enjoys TRS and the romance genre and books we love. You can be a reader, rabid fan, wanna be writer, established author, agent, editor, publisher, cover model, cover artist, and more. You're all welcome! Join today and let's create the biggest and best web ring in our genre.
Terms of use/Disclaimer
Copyright © 2003 - 2011 theromancestudio.com
Site by Psyche Designs.